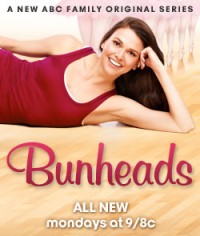 Last night my daughter asked me if I was watching the premiere of Bunheads with her.  I scoffed and quickly said "no."
Ten minutes later I was sitting on the couch engrossed in the ABC Family show.  It may have been that I was intrigued to see Cameron (Alan Ruck) from Ferris Beuller's Day Off back on screen.  It may have been my interest in the West Coast location.  Maybe it was my connection to theater and the arts.  Whatever it was, I was very intrigued by the show.
I'm pretty sure this is the first ABC Family Channel show I have ever watched.  I wouldn't say that I avoid the channel but have never found any shows of interest on the channel except in December when the run all the Christmas shows ad nauseum.
Actually, I'm a sucker for a good story.  I liked the characters.  I enjoyed the premise.  And I was drawn into the conflict.  I can't say that Bunheads will be on my weekly viewing schedule, but I am intrigued to see what will happen next since the writers killed one of my favorite characters at the end of the episode.  Knowing