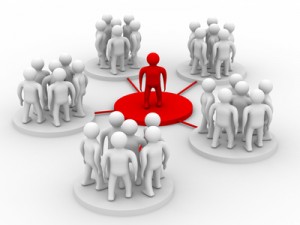 I believe that we have a responsibility to younger generations not only to lead them but to teach them how to be leaders and then let them lead. Unfortunately, too often leaders are unwilling to relinquish power and instead of raising up leaders, they hold on, buying into the misconception that everything would fall apart without them at the helm.
One of the biggest culprits of "holding on too long" is our leaders in Washington. As our country falls further into economic disarray, our current leaders who bear a large share of responsibility for the irresponsibility in Congress continue to insist on staying in office. Instead of staying in their positions for 20, 30, or 40 years, these men and women should have some foresight to reach out to the next generation of leaders and offer wise counsel.
While much can be offered from years of experience, much can also be offered through youth and energy. Stepping down from elected office to empower and uplift the next generation is an admirable thing to do. Holding on too long is only self-serving and eventually destructive.
A clear sign that our politicians in Washington are overstaying their welcome is born out in a few simple statistics. First, Congress has a 9% approval rating. Think about it. Only 9% of our country thinks that Congress is doing a good job. If a private business had an approval rating like this from its customers, it would be out of business. A 9% approval rating is a clear sign that it's time for new leaders and new energy. Second, the average age of the 111th Congress is over 57 years and the average age of a Senator is just over 63. Both have increased by over two and three years respectively since the 109th Congress. These statistics show that Washington is not opening up to the next generation, it's leaving them behind.
In his book Developing the Leaders Around You, John Maxwell says, "Leaders who mentor potential leaders multiply their effectiveness." Maxwell also wrote, "Leaders create and inspire new leaders by instilling faith in their leadership ability and helping them develop and hone leadership skills they don't know they possess." I believe this is what our leaders, whether in politics or the private sector, should be doing. They should be mentoring the next generation of leaders and then stepping aside to let them lead.
I think about our current leaders who have held their positions too long. I think about how they've missed so many opportunities to do a good work and multiply. Can any of them really say that in their 20, 30, or 40 years that they never came across one person of potential to whom they could have opened the door and let him or her take over that role of leader? Hardly, unless they weren't looking.
Consider this last quote from John Maxwell in his book The 21 Irrefutable Laws of Leadership. "Great leaders gain authority by giving it away." Just think for a moment about all the opportunities these leaders have missed out on to "gain authority by giving it away."
I believe that one of the most important jobs of a leader is to raise up new leaders again and again. Just like a single apple tree produces many seeds year after year, which in turn can result in many new trees, our leaders should be fruitful in their multiplication of leaders. Unfortunately, many of our leaders have proven to be impotent.
Jack Lugar is a candidate for the U.S. House of Representatives in Indiana's 5th Congressional District.  For more information about his campaign, to volunteer, or donate please visit Lugar for Congress.