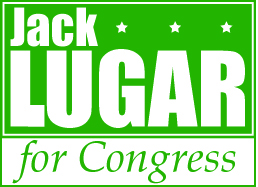 When I created this blog, I had the idea of using it as a tool to develop my writing.  I didn't have a specific plan or focus for it.  I just wanted to see what ideas came to my head and then translate them into something that might more often than not be entertaining to read.  The biggest challenge for me in blogging has been finding a little extra time between work, family, and my other creative endeavors.
Now I'm taking on something even bigger over the next several months that will take me away from my normal blogging.  That's not to say I won't be posting here, but the tone will most likely be a bit more serious.  For several years, even while working in Hollywood as a producer and writer, I have envisioned myself taking on a role in politics.  One of my motivations for going to law school was to have a better understanding of the legislative process and the drafting of such legislation in order to pursue a legislative position.
Recently the question was asked of me whether I'd ever thought of running for Congress.  I laughed because I thought my friend had been talking to my wife, who had been encouraging me to throw my hat in the ring for many years.  Quickly, I discovered that there had been no conversation.  Instead it was a sincere question.  And I responded, "yes."
So here I am today.  I'm throwing my hat in.  Today I am announcing my bid to run for the U.S. House of Representatives in the 5th Congressional District of Indiana.  I believe the next several months will be one of my greatest, most challenging adventures.  One that I have prepared myself for, however not like the typical politician.  I have worked in several industries, dealt with opposing viewpoints, owned small businesses, and overcome impending failure to achieve success.  I'm in this to win.  And that's what I plan to do.
You can find out more about my Congressional bid by visiting my campaign website at http://www.LugarforCongress.com.  I hope you'll join me, my family, and friends on this adventure by donating or volunteering.