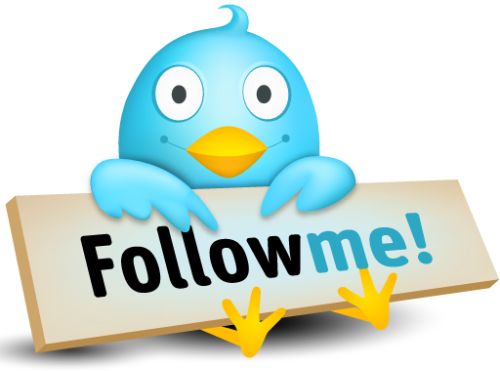 I began writing this post with the intent of sharing my All-Time Ten Best Posts to Twitter (from my perspective).  I discovered a few things as I sifted through the few thousand posts I'd made over the last couple years.  First, I needed an easier way to actually look at all my posts.  I was using my Profile page on Twitter, which made it very difficult to scroll through.  I had no way of going back to the beginning when I first started tweeting.  What amazed me about this process was how many tweets I had made.  Also, since Twitter only displays 20 or so tweets at a time, I had to keep clicking "more."  So right off the bat I was going to be foiled because there was no way I was clicking "more" that many times just to get back to the beginning.
Second, I was intrigued by some of the things I had tweeted.  Occasionally, I would read something and then say, "I wrote that?"  Which was a good and sometimes bad thing.  That's why Twitter is a double-edged sword.  Write something good/funny/worthwhile and it is only there for a moment and then gone before you know it.  Of course write something bad and at least you know it was only in front of most people for a moment.  However, everything you write is still out there.  It just takes a lot of work to find.
So in my quest to catalog my All-Time Ten Best Posts to Twitter (from my perspective), I made the executive decision to modify this quest to my All-Time Best Posts to Twitter… those in which I took the time to actually look up.  I figured that I could share more than ten if I wanted because this is my blog and every tweet is less than 140 characters, so it's not like it would take a substantial portion of your life to browse them.
Anyway, with that introduction, prepare to be overwhelmed by the following tweets:
1. "If you're putting a quote on Twitter and it's your own quote, I don't think you need to attribute it to yourself." – Jack Lugar
2. Nothing like putting your athletic shorts on backwards to discover there's a back pocket. That will come in handy.
3. Teaching the 3 year old that Silly Bandz do not go around your neck.
4. I think I might stay up and watch Conan tonight. I feel like I owe him that much. He'd do the same for me, right?
5. Went and saw The Last Airbender with the family yesterday. Apparently it isn't a movie about a kid breaking wind.
6. Love that my bags fly free on @SouthwestAir. They took a great trip to Los Angeles recently. NYC next, and I may go with them this time.
7. My business is on the first page of Google. Every time I search Lugar Real Estate it pops right up.
8. I am so happy that #HarryPotter won't be in 3D. I won't have to waste any money on that 3rd D.
9. I just laughed at what the speaker said and I didn't even hear what he said.
10. The Starving Artist's Diet: laugh so hard that milk comes out of your nose… even when you're not drinking milk. http://bit.ly/9D8Kq2
11. When I scoop the kitty litter, I pretend like I'm panning for gold to make it more fun.
12. Speaker has said the word "relevant" about ten times in the last ten minutes. It must be a relevant word.
13. My wife likes to have conversations at 4 a.m. yawn.
14. Went to the cabinet for the Yellow Pages. Then I remembered I have a computer.
15. Most of my friends think I'm strange because I use Twitter, so I'm getting new friends through Twitter.
16. Thanks to my dog I never have to scoop my cat's litter box any more.
17. There is no "Favre" in Team.
18. RT @angiecandell Has anyone else tried almond milk? // You have to have very small hands to milk an almond.
19. #LeBron just went over 168,000 followers. Only the National debt is climbing faster.
20. If the fireworks are canceled tonight, I'll have to see if my wife is interested in making some of our own.
21. Someone in my neighborhood is blowing on a vuvuzela. I may have to hunt them down.
22. If a dog eats poop, will it poop food?
23. Ryan Seacrest has a stalker? Don't stalkers have any self respect?
You see?  That last tweet was from June of 2010 and I've been tweeting since at least May of 2009.  Just think of all the good stuff I didn't even get to.  The great news is that you can go back and see all my other great tweets by visiting my profile on Twitter.  Actually, I'm sure there is a site out there that catalogs everything, and if you find that site feel free to browse.  Also, send me the link.