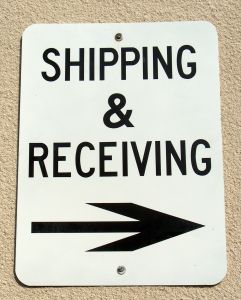 It is very hard to ship. Yet is seems so simple. In fact all I had to do is open an email, attach a file, and click send. But every time I thought I was ready to attach that file, I'd think of something else I needed to add, or I'd see an error that I'd somehow previously missed.
I am proud to announce, that I have shipped my manuscript for The Starving Artist's Diet to the publisher. Sort of. After I had labored for another night over it, I finally decided to send it off. The next day I received an email telling me that they could not do any layout until they had all the art files. I guess that makes sense. The book does have a lot of pictures and I believe part of the book's success will rely on the unique layout. So, my momentary joy in the success of shipping has subsided, and now I'm back to the dread of needing to ship again by Monday.
Seth Godin said in his book Linchpin
that "art is shipping." He also said that art is only art when it has been shared. The artist who creates something and never shows it to anyone has essentially not created art. Just like communication needs a receiver, so does art. In fact, art is communication. This is really just the tree falling in the forest issue, right? If a tree falls in the forest and no one is around to hear it, does it make a sound? I guess art is pretty similar. If an artist creates a work and no one is around to experience it, is it art?
Along this line of thinking, in order for art to be art, it must be shipped (delivered, given, shared, offered). Until then, it is just work.
So, I am well on my way to "art." Maybe I'm not there yet, but I have shipped and will ship again soon.