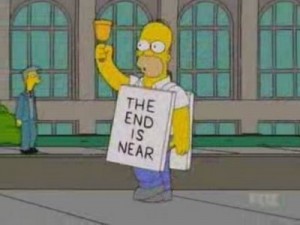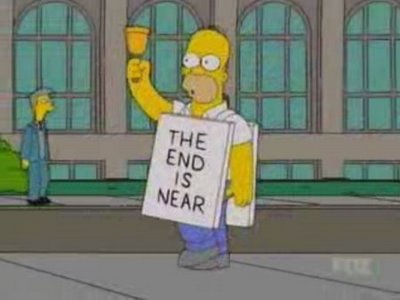 The end is near.  Time is almost up.  Earthquakes are rumbling, tidal waves are crashing, and polar ice caps are probably melting.  You name the natural disaster, I'm sure it's coming.  I should probably be getting my sandwich board and heading downtown with a bull horn.
Okay, this is probably not equivalent to the Apocalypse.  It's not like it's the end of the world.
But there are now just under two days left on my Kickstarter campaign.  What am I talking about?  I'm talking about the campaign to publish my first book, The Starving Artist's Diet.  At this point if you've read this blog or seen a few of my tweets, then you know about Kickstarter and my book publishing campaign.  If not, read more about it.
If you have any interest in reading my book, please take a moment to pre-order a copy.  It only costs $15.00, and by pre-ordering you'll also receive special credit in the book when you do.
Thanks in advance!