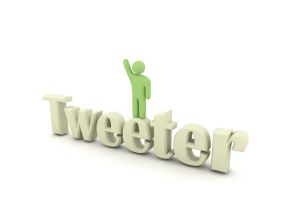 I had a humorous conversation with a fellow Realtor today. I was talking about my new brokerage and some of my marketing strategies. I wouldn't say that I'm doing anything too out of the ordinary. I've created a website to capture leads, I'm seeking referrals, I've created street signs, I'll be using some print media, and I'm using social media.
My comments about social media garnered a quick response that, "that stuff doesn't work." I countered that since I had found at least one client through a social media source who had already sold and bought, I would have to say that it does work. I added that while I don't think social media is an end all, it should definitely be a part of the marketing plan.
My Realtor friend quoted a comment from the newspaper that said that Twitter was a bunch of people hiding behind their computers and afraid to truly be social. This is of course exactly the opposite. If you use Twitter correctly, you will not only interact with others online, but you will meet them at social functions such as tweetups, social media breakfasts, and social media happy hours.
My friend also told me that Facebook was a waste of time. He may be correct, but when I asked if he had an account, he said, "no."  While it is not always the case that you have to try something to know whether it is good or bad, other things would require at least a brief experience.  I believe Twitter and Facebook are in the latter category.  I have been on Facebook for three years and Twitter for close to two. I can guarantee that there are many ways to waste enormous amounts of time with these social media tools, but there are also ways to use them efficiently and have great success in networking for personal and business purposes.
Is social media for everyone? Probably not. Can it be a powerful tool when used as a piece of a business's marketing plan? Definitely. Erik Deckers said it best when he said that, "even if you think social media is stupid, your clients may not."
If you live in the Indianapolis area, I'm hosting a free workshop on how to effectively use social media in your business and would love to have you come. Am I a social media expert? No, but I know some of the best ways to use social media and firmly believe that I can help a lot of small business owners take that next step in successfully marketing their goods and services.
Here's to your marketing success.