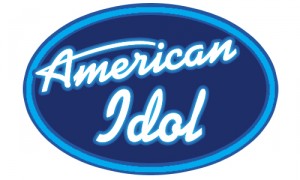 It's that time of year again. American Idol is down to two contestants. Last year at this time, I picked Adam Lambert
to win even though I was rooting for Kris Allen
. I should have known it would have been Kris once Danny Gokey
was booted because most of Danny's fans would have voted for Kris. Needless to say, I was very happy with the winner.
This year it's not so cut and dry. I'm pulling for Lee DeWyze
although Crystal Bowersox is just as deserving. It's really just a toss up. But it may work like last year with more of Casey's fans voting for Lee. I wonder if guys have an advantage because of all the tween/young teen girls voting (How else can you explain Tim Urban?).
After the first season, I didn't watch American Idol until last season when my daughter became interested. For the past two seasons, it has been the family TV viewing event. It drives me crazy, how much time the show wastes, but I know they're just selling advertising. For me, they could cut the show to showing the performers and listening to Simon Cowell's comments. The rest is just fluff. I can do without the "dog", "pitchy", and "I don't know, it just didn't work for me" comments. And if I have to watch Lady Gaga, Justin Bieber, or Miley Cyrus again, I may rip my ears off.
So let's cut to the chase and let Lee and Crystal battle it out. Both are truly talented artists and deserve their future recording contracts and success.
On a related side note, I still laugh about Wanda Sykes
cutting on the Idol winners saying they aren't real stars because they just won a contest. Yeah, a contest voted on by millions of fans. Isn't that what all "stars" are? Aren't they really just winners of a big contest voted on by fans? I guarantee they wouldn't be doing their shows if fans weren't voting with their money. And didn't I see Wanda show up on Idol this year? I guess the money or number of viewers were enough to change her opinion.