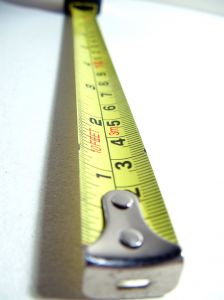 So much of life is measured in the inches and not in the miles, yards, or even feet.  I think about how in football some of the most important plays happen when it's fourth and inches.  Sure, a big fifty yard play is great, but the game is really won or lost in those few inches.
Ideas are worth very little.  They are easy to come by.  It's the implementation of those ideas that matters, and it's the hardest thing to do.  Those are the inches.  We work a lot on the big stuff, but it is the final few inches that make the difference.  It's those final inches the separate failure from success. 
I am challenging myself the power through the final inches right now.  Seth Godin said in his book, Linchpin: Are You Indispensable?
, that "art is shipping."  I think he got that from Steve Jobs.  What it says to me is that the value of a project is found in being able to share it with others.  If it never ships then it is essentially worthless.  If you make a product but never ship it, what's the value?  Nothing.  You'll go bankrupt.
So my goal for today and the next day and the day after that (etc.) is to ship.  I'm committed to powering though those final inches and shipping.