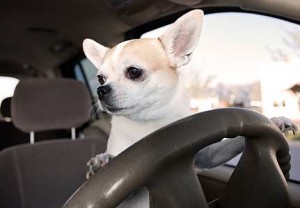 Everywhere you go these days you hear something about how great hybrids are. They may be a little more expensive, but they'll save you money in the long run.
Do you own a hybrid? I was looking at a couple the other day and really liked what I saw, but I just couldn't rationalize the high cost. I walked up and down the aisle and was really tempted but is the real value of a dog? They bring a lot of joy and a lot of grief. And when the dog is a purebred specimen, I can understand an increased price because of the scarcity factor and expectations of how the dog will act.
But what about a hybrid? I was always taught that when two different breeds of dog hooked up, the result was a mutt. And you can get one of those at your local Humane Society for the cost of spaying or neutering, and the "free" wireless and continental breakfast.
I was in a pet shop recently; a place usually known for purebred dogs, and I would guess that at least of quarter of them were hybrids. And they weren't just half and half mixes like the popular poodle mixed with any other breed so we can put the word "poo" at the end of the name (appropriate once you let the dog destroy your back yard).
At this store they had a Boston Puggle. Can you guess what that is? Did you guess Boston Terrier, Pug and Beagle mix? They also had a Victorian Bulldog. That was 3/4 English Bulldog and 1/4 American Bulldog (they probably prefer tea over coffee). And how about the Ori-Pei? I had to look this one up. An Ori-Pei is a Char-Pei mixed with a Pug.
Now, apparently the word hybrid is being replaced by "designer" because it sounds more appealing to the upper crust. My guess it allows for the outrageous prices. Let's face it, it all comes down to marketing.
The amazing thing is that the Boston Puggle that I mentioned earlier, isn't even recognized by the American Canine Hybrid Registry Service.  And they wanted over $1000 for the dog.  Good for them if they can get it.
So that was my experience with hybrids.  I think I'll save my money and consider a pre-owned model with low mileage from the local shelter.