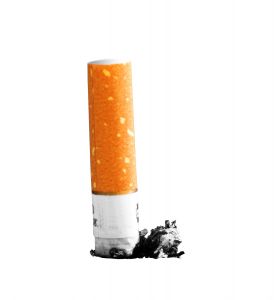 I hate smoke except for when it comes from a campfire or my grill.  I'm not a big fan of smoking either, but I get sick and tired of people trying to impose their beliefs on other people when it's just none of their business.
It's none of our business if someone wants to smoke in their home and it should be none of our business if someone wants to smoke in their place of business if the owner of the business allows it.  I'm a firm believer that if a bar owner wants to allow smoking in their establishment, they should.  The government should stay out of the way as should the "smoke free" contingent.
We all know that smoking is hazardous.  It's the reason I don't smoke… That and the yellow teeth and fingernails, bad breath, and smelly clothes.  In fact I really hate smoking.  I hate running the gauntlet of smokers to enter most office buildings.  I hate seeing someone throw a cigarette butt out their window while driving.  I hate finding the butts all over the ground.  I think it's a pretty nasty habit and I wish everyone would just quit
.
But I don't believe it's our right to force people to stop smoking.  Nor should we impose a moral standard on smokers just because we don't like the smoke.  As for bars, it should be up to the bar owner whether to allow smoking or not.  If we as patrons don't want to go to a smokey bar, we should go to one that is smoke free.  Wow, that was simple.
And as for the employees of smokey establishments… get a different job.  Your skills are a commodity.  If you are good at bar tending or waiting tables, then there are plenty of places to ply your trade.  Go find another job. Wow, that was simple too.
So this is my simple advice to the "Smoke Free" contingent: Butt out.