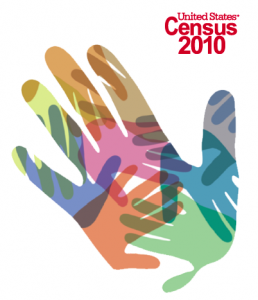 Apparently, the U. S. Census Bureau has estimated that it will take the average household ten minutes to fill out their Census form.  I would say that was about right for my family.  I had to fill in five names and answer a couple questions about each person, and I was able to chat with my wife at the same time.
Now, check out the back page of your Census form.  In a great effort to provide customer service, the U. S. Census Bureau has offered us citizens a place to send, "comments regarding this [ten minute] burden estimate or any other aspect of this burden…"  And where do we send them?  We can send our comments about the ten minute burden to the Paperwork Reduction Project… by mail.
Is it just me, or does this make no sense?  First, if I'm hacked off about having to take ten minutes to fill out the Census, then why on earth am I going to take another ten minutes to write a letter commenting about the "burden"?  Heck, I'll take ten minutes over Joseph and Mary's journey back to Bethlehem for Caesar's census any day.  Second, why would someone concerned about reducing paperwork send a letter?  I'm sure for every letter the Paperwork Reduction Project receives, they have two forms that have to be filled out in triplicate.  It seems to me that someone's got it backwards.  (To their credit, they did provide an email address too.)
So, from my perspective, once again, our government has created a bureaucratic waste of resources under the guise of saving resources.  It's kind of like saying global warming caused the cold winters and ridiculous amounts of snow (insert your own P. T. Barnum slogan or comment about swampland in Florida).
Let me encourage you to enjoy filling out your 2010 Census.  I know I did.  I figure it may be the last one any of us ever fills out.  By 2020, I'm sure we'll all have bar codes tattooed on out butts or microchips implanted behind our ears so that every time we enter a Wal-Mart we'll be "surveyed".  And then all the paperwork will truly have been reduced.